Free Speech ? Use it or LOSE it !
Populist and Populism are NOT four letter words.
They just describe Democracy from the ground up.
It's the Greatest Good, for the Greatest Number.
Sean Bryson - Notting Hill - London W11 - UK

---
'Some' of the people who wish to speak with you,
may be a danger to you.

But 'all' of the people who would stop you listening,
are a danger to you.

Sean Bryson

A full list of all of the articles on this website
Black slave traders resisted abolition by Britain
Africa and the atlantic slave trade
African chiefs urged to apologise for slave trade

African slave traders: A history
Alex Haley - Roots, fraudster,liar,plagiariser
Amistad slave ship, Joseph Cinque was a slave trader
Slavery and race
Dixie's censored subject: black slave owners
Black African slave traders
Black slaveowners & slave masters
Did african slave traders sell us out ?
European imperialism ended slavery worldwide
In 1807 Britain outlawed slavery
Slavery in the Arab World
Islamic Slavery and Racism
Contraband Women - naive slavic women in Israel
Jews and the white slave trade
On Blaming White Folk For Slavery
Sex slavery in Israel today
Slave Trade: the African Connection, ca 1788
Slavery and Race: Gearld A Foster
Slavery in Africa
Slavery myths debunked
The truth about slavery
White Slaves, African Masters
xxx

xxx

xxx


William Wilberforce (Amazing Grace)
Anti Slavery Campaigner


From http://www.anti-slaverysociety.addr.com/huk-wilberforce.htm
William Wilberforce (1759-1833) was a deeply religious man whose political views were very conservative, but who devoted most of his parliamentary career to the abolition of the slave trade and slavery.


He also campaigned for legislation to prohibit the worst forms of child labor, cruelty to animals and the removal of political disabilities on Roman Catholics. He fought to abolish the slave trade which, after many years of defeats, he finally achieved in 1807.

However, this did not abolish slavery.
He would frequently introduce a private member's Bill abolishing slavery.

Year after year his Bills were defeated until, finally, late on Friday July 26, 1833, as he lay on his deathbed, his friend, Thomas Babington Macaulay, the famous historian and member of the Society for the Mitigation and Gradual Abolition of Slavery throughout the British Dominions, brought him word that the Slavery Abolition Bill 1833 abolishing slavery throughout the British Empire had been read a third time (which means that it had been passed) by the House of Commons.

Passage of the Bill through the House of Lords was assured.

Wilberforce exclaimed:
"Thank God that I have lived to witness the day in which England is willing to give £20 million for the abolishment of slavery."
(What would that be worth today ?)

He died three days later. It was agreed that he should be in Westminster Abbey in London.

The Slavery Abolition Bill 1833 passed through the House of Lords, it received the Royal Assent (which means it became law) on 29 August 1833 and came into force on 1 August 1834.

On that date slavery was abolished throughout the vast British Empire.

The Act automatically applied as new possessions (principally in Africa) subsequently became part of the British Empire.



Rogues Gallery ... 
The tiniest fraction of those first and second-generation immigrants who have killed, raped and otherwise violated British men, women and children in Britain.
All of them committed the crimes cited since Stephen Lawrence was killed. We've all heard of Stephen.
How many of these were you aware of before you saw them here? 
http://roguesgallery666.blogspot.co.uk/2011/11/tiniest-fraction-of-those-first-and.html

"The concept of envy — the hatred of the superior — has dropped out of our moral vocabulary …
The idea that white Christian civilization is hated more for its virtues than its sins doesn't occur to us, because it's not a nice idea. …
Western man towers over the rest of the world in ways so large as to be almost inexpressible.
It's Western exploration, science, and conquest that have revealed the world to itself. Other races feel like subjects of Western power long after colonialism, imperialism, and slavery have disappeared.

The charge of racism puzzles whites who feel not hostility, but only baffled good will, because they don't grasp what it really means: humiliation.
The white man presents an image of superiority even when he isn't conscious of it.
And, superiority excites envy.

Destroying white civilization is the inmost desire of the league of designated victims we call minorities.
–Joseph Sobran (Sobran's — April 1997)"

I want and believe in self determination for my people
said the Black man.
I want and believe in self determination for my people
said the Brown man.
I want and believe in self determination for my people
said the White Racist.

From http://www.faithfreedom.org
This book illuminates a subject once well-known in the history of the West but which is now somewhat neglected: the enslavement, over several centuries, of tens of thousands of white Christian Europeans and (later) Americans in Muslim North Africa -- or the so-called "Barbary" states of Morocco, Algeria, Tunisia and Tripoli. Over the course of 10 centuries, tens of thousands of these unfortunates became the possessions of Muslims in North Africa courtesy of the feared Barbary pirates. These pirates cruised the Mediterranean Sea and the Atlantic Ocean in search of European and, later, American ships to pillage and plunder.
Edited by a lecturer at the University of Minnesota, Paul Baepler, this book focuses on first-person accounts of American Christians who served as slaves to high-ranking Muslim officials in North Africa. Baepler also provides fascinating background commentary that puts the narratives into historical perspective. He includes two "fictional" narratives of female captives. (According to Baepler, Christian women captives of the Barbary states – unlike male captives – usually did not publish their testimonies under their real names, due to the fact that many of them had been "dishonored" by service in the harems of Barbary potentates.)
As Baepler notes in his introduction, Christian slaves of European ancestry were hardly an uncommon phenomenon in the Barbary States. The Barbary pirates were excellent seafarers and, from the Coasts of North Africa, sailed as far north as Iceland (where they went ashore and captured 800 slaves during one incident) and as far West as Newfoundland, Canada, where they pillaged more than 40 vessels at one time. By 1620, reports Baepler, there were more than 20,000 white Christian slaves in Algiers alone, and by the 1630s that number tolled more than 30,000 men and 2,000 women. The most famous of all white Christian Europeans to serve as a slave in the Barbary States was probably Miguel de Cervantes, the great Spanish author of the "Don Quixote" epic, who was taken as a slave in the late 1500s.
An Important Source of Revenue
European and (later on) American slaves appeared to have been important source of foreign revenue for the local economies for several centuries. First, European and (later) American governments paid huge sums in "tribute" to the Muslim governments in exchange for "peace treaties" that were supposed to halt the pirate attacks on their trading and naval ships. Those nations who did not pay suffered the consequences. Second, enslaved Europeans and Americans were often redeemed for a handsome ransom. And third, even if the Muslim governments received no "tribute" or ransom, they still benefited from the unpaid labor of their captives.
Baepler quotes a Barbary Coast maxim that illustrates the viewpoints of the pirates and their sponsoring states: "The Christians who would be on good terms with [the Barbary States] must [either] fight well or pay well."
The first-person narratives reproduced in this book do not support the often-repeated contention that slavery was somehow a more human institution in the Islamic world than it was in the European colonies of the New World.
By and large, the Christian slaves were poorly fed and housed, existing, by one account, on a meager ration of two slices of bread and a small quantity of beans per day. Clothing – and medical care -- was provided by sympathetic free Europeans living in North Africa; slave-owners provided nothing. Spanish Catholic priests even built a large hospital in Algeria to look after ill and dying Christian slaves.
The most popular punishment was the "bastinado" – hundreds of blows on the soles of the feet with a thick wooden truncheon. For more severe offenses, such as attempting to escape or ridiculing the Muslim religion or prophet, slaves were executed in particularly cruel ways: by crucifixion, burning at the stake or impalement on huge iron hooks until death. The narrators of these slave accounts witnessed many acts of brutality toward the Christian slaves, as well as toward the general North African populace ruled over by the elite: the beys, deys and bashaws of the Barbary States.
Baepler quotes from, but does not include, the narrative of one James Riley, an American Barbary captive of the early 1800s who published a book about his experiences upon returning to the United States. The book became an influential "best-seller" in the young nation of the USA and influenced those Americans who worked for abolition of the shameful practice of Black African slavery in the Southern States of the USA. Riley's book was said to have greatly influenced one young lawyer named Abraham Lincoln, who, as 16th president of the United States, signed the Emancipation Proclamation abolishing slavery in the U.S. in 1863.
As for the Barbary pirate slave trade, it continued sporadically up until the dawn of the 20th Century, and was not abolished until military and economic pressure was applied by the colonial powers of Europe (with, in come cases, assistance from the military might of the USA).
Pages of Image Links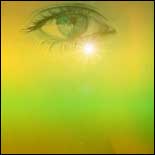 Images 155 X 155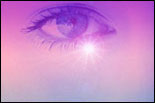 Images 155 X 103

Images 155 X 50
Images 200 X 65
Images 200 X 149

Immigration & The West