Free Speech ? Use it or LOSE it !
Populist and Populism are NOT four letter words.
They just describe Democracy from the ground up.
It's the Greatest Good, for the Greatest Number.
Sean Bryson - Notting Hill - London W11 - UK

---
'Some' of the people who wish to speak with you,
may be a danger to you.

But 'all' of the people who would stop you listening,
are a danger to you.

Sean Bryson

A full list of all of the articles on this website
Black slave traders resisted abolition by Britain
Africa and the atlantic slave trade
African chiefs urged to apologise for slave trade

African slave traders: A history
Alex Haley - Roots, fraudster,liar,plagiariser
Amistad slave ship, Joseph Cinque was a slave trader
Slavery and race
Dixie's censored subject: black slave owners
Black African slave traders
Black slaveowners & slave masters
Did african slave traders sell us out ?
European imperialism ended slavery worldwide
In 1807 Britain outlawed slavery
Slavery in the Arab World
Islamic Slavery and Racism
Contraband Women - naive slavic women in Israel
Jews and the white slave trade
On Blaming White Folk For Slavery
Sex slavery in Israel today
Slave Trade: the African Connection, ca 1788
Slavery and Race: Gearld A Foster
Slavery in Africa
Slavery myths debunked
The truth about slavery
White Slaves, African Masters
xxx

xxx

xxx



William Wilberforce (Amazing Grace)
Anti Slavery Campaigner


From http://www.anti-slaverysociety.addr.com/huk-wilberforce.htm
William Wilberforce (1759-1833) was a deeply religious man whose political views were very conservative, but who devoted most of his parliamentary career to the abolition of the slave trade and slavery.


He also campaigned for legislation to prohibit the worst forms of child labor, cruelty to animals and the removal of political disabilities on Roman Catholics. He fought to abolish the slave trade which, after many years of defeats, he finally achieved in 1807.

However, this did not abolish slavery.
He would frequently introduce a private member's Bill abolishing slavery.

Year after year his Bills were defeated until, finally, late on Friday July 26, 1833, as he lay on his deathbed, his friend, Thomas Babington Macaulay, the famous historian and member of the Society for the Mitigation and Gradual Abolition of Slavery throughout the British Dominions, brought him word that the Slavery Abolition Bill 1833 abolishing slavery throughout the British Empire had been read a third time (which means that it had been passed) by the House of Commons.

Passage of the Bill through the House of Lords was assured.

Wilberforce exclaimed:
"Thank God that I have lived to witness the day in which England is willing to give £20 million for the abolishment of slavery."
(What would that be worth today ?)

He died three days later. It was agreed that he should be in Westminster Abbey in London.

The Slavery Abolition Bill 1833 passed through the House of Lords, it received the Royal Assent (which means it became law) on 29 August 1833 and came into force on 1 August 1834.

On that date slavery was abolished throughout the vast British Empire.

The Act automatically applied as new possessions (principally in Africa) subsequently became part of the British Empire.



Rogues Gallery ... 
The tiniest fraction of those first and second-generation immigrants who have killed, raped and otherwise violated British men, women and children in Britain.
All of them committed the crimes cited since Stephen Lawrence was killed. We've all heard of Stephen.
How many of these were you aware of before you saw them here? 
http://roguesgallery666.blogspot.co.uk/2011/11/tiniest-fraction-of-those-first-and.html

"The concept of envy — the hatred of the superior — has dropped out of our moral vocabulary …
The idea that white Christian civilization is hated more for its virtues than its sins doesn't occur to us, because it's not a nice idea. …
Western man towers over the rest of the world in ways so large as to be almost inexpressible.
It's Western exploration, science, and conquest that have revealed the world to itself. Other races feel like subjects of Western power long after colonialism, imperialism, and slavery have disappeared.

The charge of racism puzzles whites who feel not hostility, but only baffled good will, because they don't grasp what it really means: humiliation.
The white man presents an image of superiority even when he isn't conscious of it.
And, superiority excites envy.

Destroying white civilization is the inmost desire of the league of designated victims we call minorities.
–Joseph Sobran (Sobran's — April 1997)"

I want and believe in self determination for my people
said the Black man.
I want and believe in self determination for my people
said the Brown man.
I want and believe in self determination for my people
said the White Racist.

From http://www.faithfreedom.org
Slavery in the Arab World
Murray Gordon
New Amsterdam Books, New York, NY 1989
In his fact-filled work on the history of the Muslim Arab slave trade in Africa, Murray Gordon notes that this trade pre-dated the European Christian African slave trade by a thousand years and continued for more than a century after the Europeans had abolished the practice. Gordon estimates the number of slaves "harvested" from Black Africa over the period of the Muslim Arab slave trade at 11 million – roughly equal to the number taken by European Christians for their colonies in the New World.
"Despite the long history of slavery in the Arab World and in other Muslim lands, little has been written about this tragedy," writes Gordon in his introduction. "Except for the few abolitionists, mainly in England, who railed against Arab slavery and put pressure upon Western governments to end the traffic in slaves, the issue has all but been ignored in the West."
'Conspiracy of Silence' on Arab Slave Trade
Gordon decries a "conspiracy of silence. . .[that] has blocked out all light on this sensitive subject." Among scholars in the Arab world, the author points out, "No moral opprobrium has clung to slavery since it was sanctioned by the Koran and enjoyed an undisputed place in Arab society."
The book starts out with a brief outline of the growth of the Islamic attitude toward slavery. There is no evidence that Muhammad sought to abolish slavery, notes Gordon, although he urged slave-owners to treat their slaves well and grant them freedom as a meritorious deed.
"Some Muslim scholars have taken this to mean that his true motive was to bring about a gradual elimination of slavery. Far more persuasive is the argument that by lending the moral authority of Islam to slavery, Muhammad assured its legitimacy. Thus, in lightening the fetter, he riveted it ever more firmly in place."
High Rate of Black African Casualties
While Gordon acknowledges that at times the Islamic version of slavery could be more "humane" than the European colonial version, he provides many facts which point out that the Muslim variety of slavery could be extremely cruel as well.
One particularly brutal practice was the mutilation of young African boys, sometimes no more than 9 or ten years old, to create eunuchs, who brought a higher price in the slave markets of the Middle East. Slave traders often created "eunuch stations" along the major African slave routes where the necessary surgery was performed in unsanitary conditions. Gordon estimates that only one out of every 10 boys subjected to the mutilation actually survived the surgery.
The taking of slaves – in razzias, or raids, on peaceful African villages – also had a high casualty rate. Gordon notes that the typical practice was to conduct a pre-dawn raid on an unsuspecting village and kill off as many of the men and older women as possible. Young women and children were then abducted as the preferred "booty" for the raiders.
Young women were targeted because of their value as concubines or sex slaves in markets. "The most common and enduring purpose for acquiring slaves in the Arab world was to exploit them for sexual purposes," writes Gordon. "These women were nothing less than sexual objects who, with some limitations, were expected to make themselves available to their owners. . .Islamic law, as already noted, catered to the sexual interests of a man by allowing him to take as many as four wives at one time and to have as many concubines as his purse allowed." Young women and girls were often "inspected" before purchase in private areas of the slave market by the prospective buyer.
Racism Toward Black Africans
Some of Gordon's research disputes the oft-repeated charge that racism did not play a part in Islamic slave society. While it is true that the Muslims of the Middle East took slaves of all colors and ethnicities, they considered white slaves more valuable than black ones and developed racist attitudes toward the darker skinned people.
Even the famous Arab philosopher Ibn Khaldun, expressed racist attitudes toward black Africans: "The only people who accept slavery are the Negroes, owing to their low degree of humanity and their proximity to the animal stage," Khaldun wrote. Another Arab writer, of the 14th Century, asked: "Is there anything more vile than black slaves, of less good and more evil than they?"
Gordon covers the Arab/African slave trades up until the mid-20th Century, noting that Saudi Arabia only abolished the practice in the early 1960s. Unlike the European nations and the USA, the Arab nations did not abolish African slavery voluntarily out of moral conscience, but due to considerable economic and military pressure applied by the great colonial powers of time, France and Britain. Slavery is still practiced in two Islamic nations: The Sudan and Mauritania.
Pages of Image Links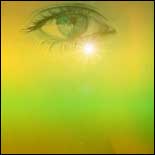 Images 155 X 155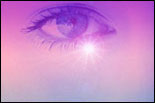 Images 155 X 103

Images 155 X 50
Images 200 X 65
Images 200 X 149

Immigration & The West